Government of Nepal Requests Financing for Bridges
27 September 2014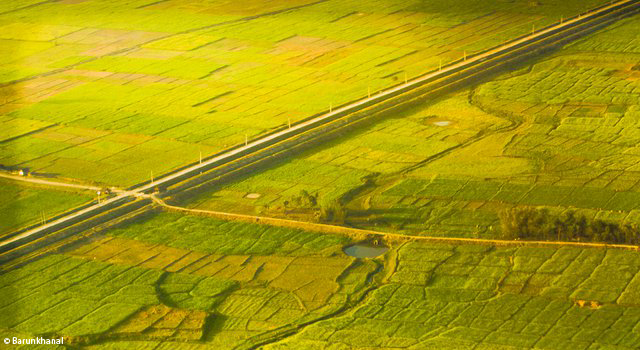 The Government of Nepal has requested financing from the Government of India for construction of bridges across the Terai as part of the second phase of a road project linking the East-West Highway to several border points. Around 62 bridges are required for the project, with each bridge estimated at US$1.6 million, a total estimated cost of US$100 million.
Mr. Tulasi Prasad Sitaula, Secretary of Nepal's Ministry of Physical Infrastructure and Transport, said that Nepal has limited budget to invest, and the money necessary to build the bridges is a huge amount.
The Government of Nepal is also requesting a survey design of the roads needed to begin work on this second phase. The Government of India is currently funding and implementing ongoing construction of roads in the first phase of the project. Nepal plans to handle implementation for the second phase. The total length of the road project is 1500km. It will run from north-south and east-west of Nepal, strengthening road connectivity within the country, and boosting linkages with India.
In a joint statement, Nepal Prime Minister Sushil Koirala and Indian Prime Minister Narendra Modi asked concerned authorities to start construction of the second phase this year. India said it will consider Nepal's request for bridges during Prime Minister Modi's visit.
Related Links: