Inland Waterways to Reduce Shipping Costs
17 March 2021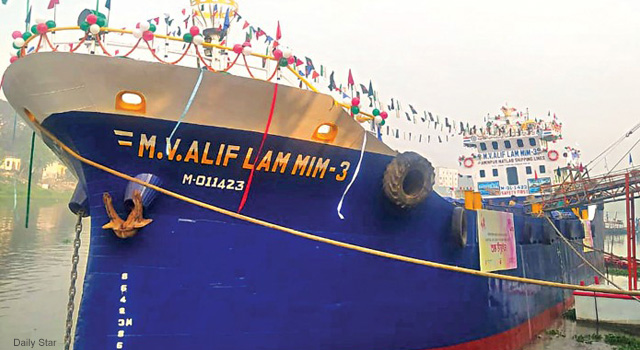 A shipment of lychee drinks will be traveling through inland waterways from Narsingdi, Bangladesh, to Kolkata, India. The ship was loaded at Narsingdi with a consignment of 40,000 cartons of lychee drinks from Bangladesh food company Pran. It set sail on 16 March 2021 and will travel 710 kilometers via Narayanganj-Sheikbaria in Khulna, Bangladesh. It will reach Kolkata on 24 March.
The ship is sailing under the Protocol on Inland Water Transit and Trade that Bangladesh and India signed in 2015. According to Mr. Mohammed Mezbah Uddin Chowdhury, Secretary of the Ministry of Shipping, Bangladesh, developing inland waterways will lower the cost of shipping and increase trade between India and Bangladesh.
Mr. Chowdhury was speaking at an event organized by the Bangladesh Inland Water Transport Authority to coincide with the departure of the lychee drink consignment, which is the first food shipment to be exported to India through inland waterways.
Shipping through waterways is less costly than through roads. A single river cargo ship can carry 1,200 tonnes of cargo, compared to 70 to 75 trucks needed to transport comparable cargo by road. Shipping through waterways also produces less pollution, said Mr. Chowdhury.
Back in September 2020, Bangladesh's Premier Cement shipped 50 tonnes of cement to Tripura, India. It now ships five to six consignments per day.
The Bangladesh government is increasing its fleet of dredgers to ensure all river routes remain navigable for the transport of cargo.
Related links: