GE Renewable Energy to Upgrade Nepal's Gas Insulated Substations
25 March 2021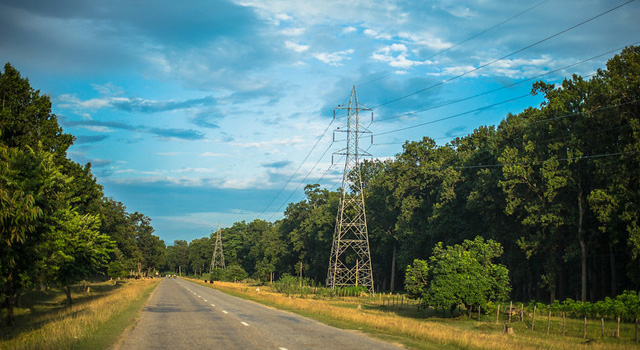 The Nepal Electricity Authority (NEA) awarded GE Renewable Energy's Grid Solutions business the contract to upgrade three gas insulated substations (GIS) in Khimti, Barhabise, and Lapsiphedi in Nepal from 220 kilovolt (KV) to 400 KV, according to the GE news release. These are critical components of the Nepal South Asia Subregional Economic Cooperation (SASEC) Power Transmission and Distribution Project that will enable Nepal to trade excess power with neighboring countries. The modernized substations will support the delivery of uninterrupted hydropower to power scarce households in regions outside of Kathmandu that still do not have access to the national grid.
GE's GIS technology, one of the most advanced substation technologies in the world, requires up to 70% less land for installation compared with air insulated substations. The upgrade in Nepal will include full substation automation along with relay panels and high-quality substation equipment that will be manufactured and supplied by GE's Grid Solutions' state-of-the-art factories in India.
Mr. Hitendra Dev Shakya, Managing Director, NEA, noted that the project is a crucial step to help NEA meet its vision of providing sustainable, reliable, and affordable power to the whole country. NEA's mission is to extend electricity access to all Nepali households and potential commercial establishments.
GE's Grid Solutions is proud to partner with NEA in upgrading Nepal's transmission infrastructure, underscored Mr. Pitamber Shivani, President and CEO, GE Grid Solutions of South Asia. He also noted that more than 90% of power utilities around the world have been equipped with GE's grid technology. Benefits of GE's substations include smarter transmission, greater load control and real time monitoring. The substations will help to ensure a consistent and reliable supply of electricity for the people of Nepal.
Related links: