India, SpiceJet Multimodal Transport Project Carries Cargo from Dhaka to Spain
12 March 2021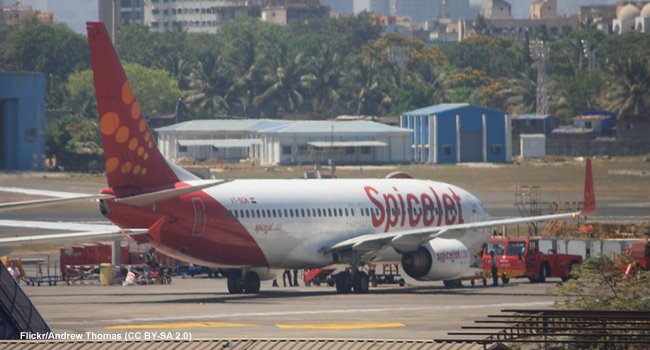 A multimodal transport project initiative of the Ministry of Civil Aviation of the Government of India, the Airports Authority of India Cargo Logistics and Allied Services Company Limited, and SpiceXpress, the air cargo division of SpiceJet, transported 48 tonnes of cargo from Dhaka, Bangladesh, to Spain.
The consignment, which includes garments for a global fashion brand in Spain, was first shipped from Dhaka through the Benapole (Bangladesh)– Petrapole (India) crossing, then transported to India's Kolkata airport via road, and then to New Delhi (India) aboard a SpiceXpress air cargo service. A SpiceXpress Airbus A340 cargo plane carried the consignment to Spain.
In a statement, SpiceJet underscored how the initiative provides an impetus to the Government of India's vision of making India a transshipment hub.
Mr. Ajay Singh, SpiceJet Chairman and Managing Director, noted that multimodal cargo service will actively and effectively contribute to streamline cargo shipment across various domestic and international sectors, reduce cost, and ensure self-reliance.
Related:
Multimodal cargo transportation project: SpiceJet operates first flight from Dhaka to Spain