Bhutan-India Hydropower Joint Venture Signs Loan Agreement
15 March 2021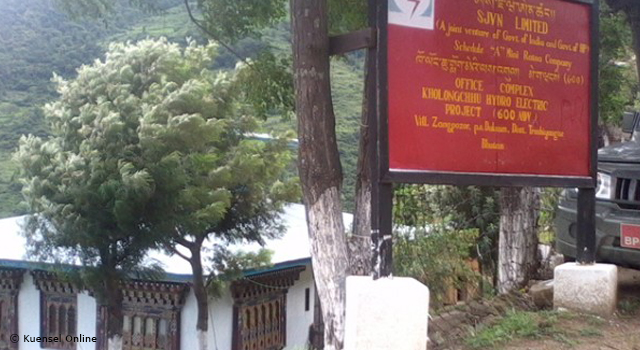 The Kholongchhu Hydro Energy Ltd. (KHEL) signed a Memorandum of Understanding with India's power sector financers under the Ministry of Power, the Rural Electrification Company (REC) Limited and the Power Finance Corporation (PFC) Limited of India, for the financing of the 600-megawatt (MW) hydropower project in eastern Bhutan. KHEL is a joint venture between SJVN Ltd. of India and the Druk Green Power Corporation Ltd. of Bhutan. It is the first hydropower joint venture between Bhutan and India.
The project is proposed to be funded in debt-equity ratio of 70:30. REC and PFC would each extend a loan of Rs. 2029 Crore (around $279.94 million). The balance debt shall be extended by the National Pension and Provident Fund of Bhutan and Bank of Bhutan for Rs. 200 Crore (around $27.60 million) each, noted a report by Kuensel.
KHEL established a 50:50 shareholding pattern for the development of the project. It is expected to be commissioned in FY 2025-2026 and will generate about 2,569 million units of energy to meet the future power requirement of India and Bhutan, noted a PFC statement.
In April 2014, the Governments of Bhutan and India signed an inter-governmental agreement to undertake implementation of four hydropower projects in Bhutan. The agreement stated that projects will be implemented under a joint venture model to be formed by public sector undertakings of the two governments.
The Government of India has pledged to support the Government of Bhutan in building 10,000MW of hydropower through concessional finance, and an overall investment of about $10 billion, noted Livemint.

Related Links
PFC and REC to loan ₹4058 crore to strategic Bhutan JV hydropower project