Better Multimodal Connectivity and Port Infrastructure to Improve Bangladesh-India Cross-border Trade
24 February 2021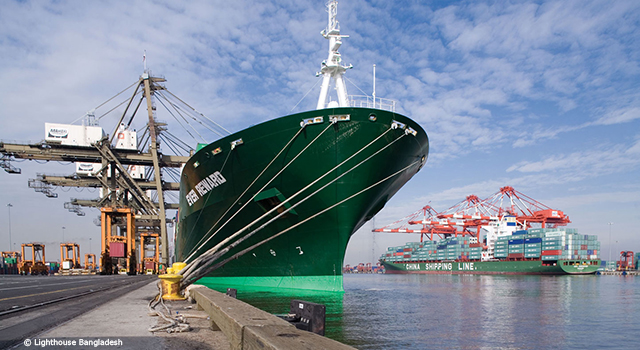 Mr. Vikram K. Doraiswami, Indian High Commissioner to Bangladesh, held a bilateral talk with Dhaka Chamber of Commerce and Industry (DCCI) President Rizwan Rahman on trade issues between Bangladesh and India. Their discussion emphasized the importance of improving multimodal connectivity and port infrastructure to boost trade between the two countries. Mr. Doraiswami underscored the need for infrastructure development and technological advancement at all of Bangladesh's land ports to expedite the export-import processes.
He called for the business communities of both countries to urge their governments to upgrade the facilities for transportation of goods.
He also expressed interest in establishing a unique mechanism to allow the Bangladesh Standards and Testing Institution (BSTI) certification in a reciprocal manner, particularly for food products and steel.
He noted that railways could be the most cost-effective means for the import and export of goods between the two nations. He also shared that India is keen to expedite the use of Bangladesh's existing river ports for transport of goods.
Mr. Rahman discussed India's Customs Rules 2020 with Mr. Doraiswami and requested to expedite the implementation of the Indian Line of Credit as promised to Bangladesh.
Related link: