Enhancing Siliguri Corridor to Boost Subregional Trade and Transit
20 February 2021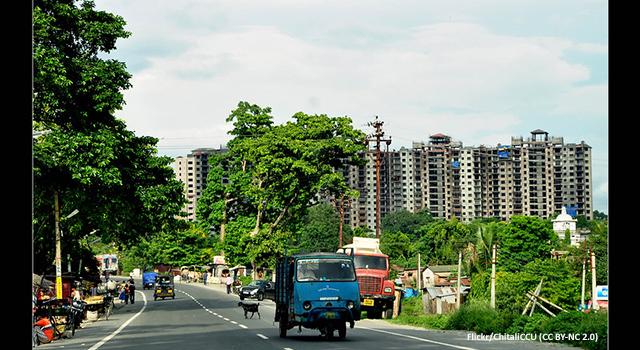 The importance of the Siliguri corridor for Bangladesh, Bhutan, India, and Nepal cross-border trade and transit is underscored in a commentary by Mr. Bipul Chatterjee, Executive Director of Consumer Unity and Trust Society (CUTS) International, and Mr. Prashant Sharma, Assistant Director of CUTS International, published in the Economic Times. Bangladesh, Bhutan and Nepal depend on this trade and transit corridor for their direct trade and third country trade through ports in Bangladesh and India. The corridor also provides transit access to Bangladesh for its trade with Bhutan and Nepal.
Siliguri corridor can help materialize an inclusive transport-led growth for the region with India's northeastern region at its center, according to the authors. However, its asymmetrical trade and transport infrastructure, as well as policy, practices and people's participation gaps, hinder the corridor's potential. The article puts forth several recommendations, including the following:
Fully realize the integrated infrastructure for cross-border trade and movement of people through Integrated Check Posts (ICPs) at the Indian sides of the borders to Bangladesh, Bhutan, and Nepal. The article suggests that improving cooperation between the Union and the West Bengal State government would ease efforts to develop ICPs at Jaigaon and Panitanki that will connect to Bhutan and Nepal, respectively.
Operationalize the dry port to maximize intermodal linkages in Siliguri from the Bagdogra International Airport and the New Jalpaiguri Junction Railway Station. The dry port could cater to transit trade and domestic movement of containerized cargo from roadways to railways.
Link Bhutan and India through Siliguri's connectivity to Hasimara through rail. This will encourage the development of dedicated freight corridors and facilitate cross-border movement of people.
Enhance border infrastructure at Panitanki to improve the quality of trade and transit cargo movements to and from Nepal. The Asian Highway-2 and the Mechi River Bridge can play a transformative role.
Replicate lessons from the cross-border trade at Phulbari that caters to the Banglabandha border in Bangladesh. The authors underscored that this junction performs better in terms of integrated facilities and operations pertaining to the movement of trade and transit cargo and people.
Read the full article.