Substation to Be Major Hub for Power Exchange between Nepal and India
12 February 2021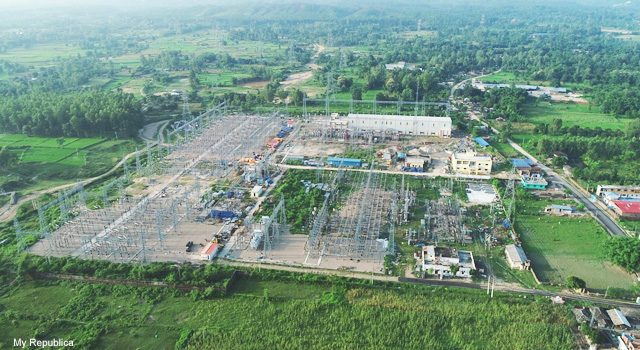 The Dhakelbar substation came online on 1 February 2021. The 400-kilovolt substation enables the state-owned Nepal Electricity Authority (NEA) to trade 1,000 to 1,200 megawatts (MW) of electricity with India via the Dhalkebar-Muzaffarpur cross-border transmission line.
The substation was charged to full capacity after construction was completed in November 2020.
Nepal Prime Minister K.P. Sharma Oli, at the substation's inauguration ceremony, said the infrastructure will serve as the main gateway to import and export electricity to India. The Dhakelbar substation enables the NEA to send electricity produced by the Upper Tamakoshi hydropower plant to the country's eastern and western provinces and to export electricity to India in the south.
Nepal's domestic demand stands at around 1,400 MW. The Government of Nepal aims to produce 3,000 MW in the current fiscal year. This would help the country meet increasing domestic demand and facilitate surplus electricity export to India. Nepal plans to increase its electricity production capacity to 10,000 MW by 2025.
Related Links: