Bangladesh ECNEC Approves SASEC Dhaka-Sylhet Corridor Project
18 February 2021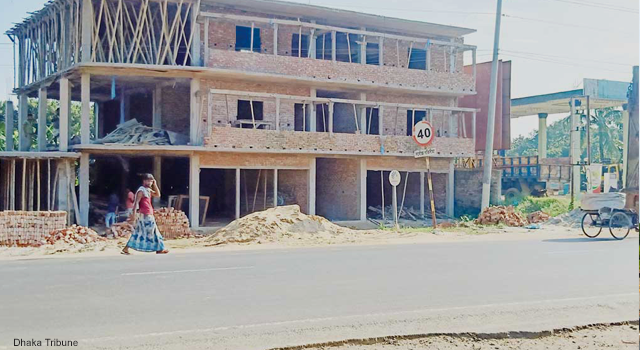 The Bangladesh Executive Committee of the National Economic Council (ECNEC) approved on 16 February 2021 the South Asia Subregional Economic Cooperation (SASEC) Dhaka-Sylhet Corridor Road Development Project. The project will help ensure economic development in Bangladesh by improving connectivity along a section of the Dhaka‒Sylhet‒Tamabil international trade corridor on the National Highway No. 2.
The SASEC corridor project will improve road connectivity within Bangladesh and with neighboring countries. It will ensure faster travel and increase trade with Nepal, India, Myanmar, and China by easing movement of goods and cargo. ECNEC gave the approval during a virtual meeting presided over by its chair, Bangladesh Prime Minister Sheikh Hasina.
The project is included in the SASEC Operational Plan 2016–2025. It will link Bangladesh's road transport network with the Asian highway network, the Bay of Bengal Initiative for Multi-Sectoral Technical and Economic Cooperation corridor, and the South Asian Association for Regional Cooperation corridor.
Project cost is estimated at BDT6,918.59 crore (approximately $816 million). The project will upgrade 209.3 kilometers of the Dhaka-Sylhet highway to four lanes, straighten existing curves of the highway, build U-loops and intersections, and improve travel safety. It will also build 305 culverts, 66 bridges, 7 flyovers, 6 railway over-bridges, and 26 footbridges.
Financing will be through project assistance from the Asian Development Bank and the Government of Bangladesh. The project is one of nine projects that ECNEC approved at the virtual meeting, with an overall estimated cost of almost BDT20,000 crore (approximately $2.36 billion).
Related Links