Bangladesh for Discussions with India to Remove Non-tariff Barriers
12 January 2021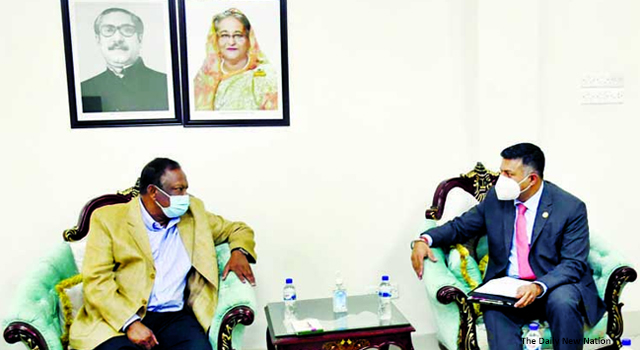 Mr. Tipu Munshi, Minister of Commerce of the Government of Bangladesh, called for more discussions between Bangladesh and India on the removal of non-tariff barriers to further grow their bilateral trade. The Commerce Minister met with Mr. Vikram K. Doraiswami, Indian High Commissioner to Bangladesh.
There is ample opportunity to boost trade by removing non-tariff barriers, a news report quotes the Ministry of Commerce. Improving customs facilities in bordering areas could also further increase bilateral trade between the two countries.
Removal of trade barriers through will help boost Bangladesh's export to India. Non-tariff barriers prevent exporters from fully utilizing duty-free access benefits that India has extended to Bangladeshi goods. Acceptance of mutual certification on the food export is also still limited. Other issues exporters face include lack of adequate banking facilities, warehousing facilities, and testing labs in bordering areas, and poor road and transport conditions.
Related links
More talks needed to boost trade with India
Indian High Commissioner to Bangladesh Vikram Kumar Doraiswami calls on Commerce Minister Tipu Munshi