India, Sri Lanka Discuss Opportunities for Further Cooperation
7 January 2021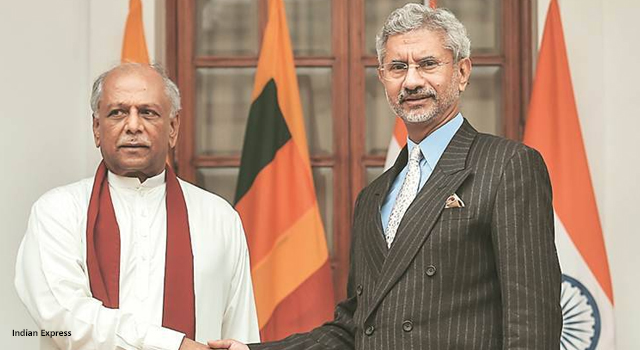 The coronavirus disease (COVID-19) pandemic has opened up opportunities for India and Sri Lanka to work even more closely together, remarked Mr. S Jaishankar, External Affairs Minister of the Government of India. Mr. Jaishankar undertook an official visit to Sri Lanka and spoke at a joint media briefing with Mr. Dinesh Gunawardena, Foreign Affairs Minister of the Government of Sri Lanka. Sri Lanka formally requested India's assistance in obtaining the COVID-19 vaccine during his visit.
The two countries are looking toward cooperating post-COVID-19, underscored Mr. Jaishankar. He noted that many opportunities are in discussion, such as special zones for pharmaceutical manufacturing and tourism. There were also proposals in infrastructure, energy, and connectivity. He also stressed that the Indian business community is strongly interested in investing in Sri Lanka.
According to Mr. Gopal Baglay, India's High Commissioner to Sri Lanka, Mr. Jaishankar's visit set the tone for expanded bilateral cooperation between India and Sri Lanka in the year 2021. India remains committed to assist Sri Lanka with increased foreign investment and cooperation in infrastructure projects like ports, airports, and energy, said the High Commissioner.
Related links
Sri Lanka, India discuss special zones for pharmaceutical & tourism
India to increase cooperation with Sri Lanka in infrastructure projects