India, ADB Sign Facility to Help Boost Tripura's Urban Services and Tourism
18 December 2020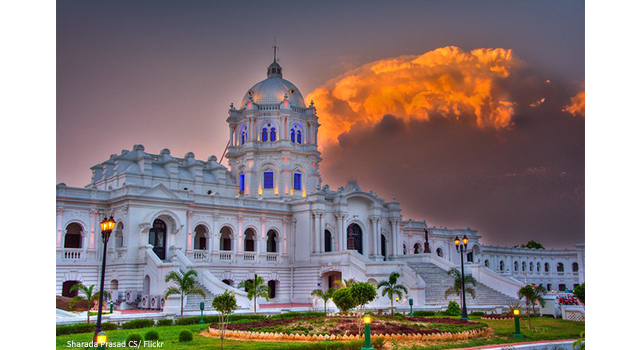 The Government of India and the Asian Development Bank (ADB) signed a project readiness financing (PRF) facility worth $4.21 million for the Tripura Urban and Tourism Development Project. The Government of India will provide complementary financing of $1.05 million. The PRF will support the state government of Tripura in preparing infrastructure development projects that will upgrade the state's urban amenities and boost its tourism infrastructure.
Mr. C. S. Mohapatra, Additional Secretary, Department of Economic Affairs in the Ministry of Finance of the Government of India and Mr. Takeo Konishi, Country Director, ADB India Resident Mission, signed the project readiness financing for India and ADB, respectively.
The state of Tripura is challenged by inadequate urban infrastructure and low institutional capacity of urban local bodies. Furthermore, tourism growth in Tripura is hindered by inadequate infrastructure and lack of planned activities. The PRF will undertake a holistic approach in its development of key infrastructure investment projects and related reforms.
To help boost its economic development, the PRF will help (i) improve its urban infrastructure and amenities of identified urban areas; (ii) enhance its integrated tourism infrastructure, marketing, and tourism promotion strategies; (iii) strengthen the technical, procurement, and financial capacities of the agencies that will prepare and undertake the ensuing projects, and empower local communities; and (iv) initiate sector and institutional reforms.

Mr. Konishi noted that the facility aims to ensure high readiness of ensuing infrastructure projects through undertaking feasibility studies, preparation of detailed engineering designs, and capacity building of state level agencies. The project will also ensure climate and disaster resilience, inclusiveness, and sustainability of subprojects.
Related Links:
ADB, India Sign Facility to Support Preparation of Infrastructure Projects in Tripura