Nepal Gets Connected to the Asian Highway
26 November 2020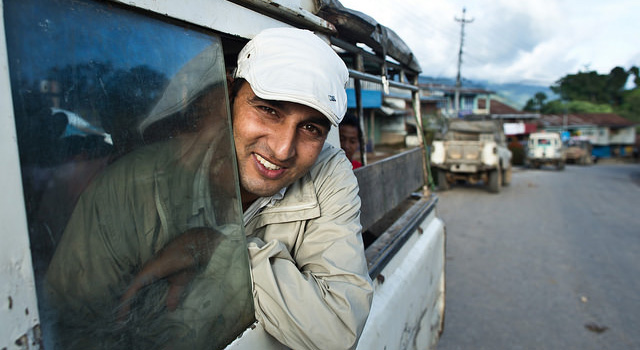 India has completed the road widening project in the West Bengal (India)-Kakarbhitta (also called "Kakadvitta" or "Kakarvitta" in Nepal) section of the Asian Highway, connecting Nepal to the Asian Highway Network. The West Bengal-Kakarbhitta section begins in Bangkok, Thailand, and passes through Myanmar, Bangladesh, and India.
The four-lane road, which has been built up to the Kakarbhitta Bus Park, and the four-lane bridge on the Mechi River along the India-Nepal border form an approach road in the Asian Highway Network. The 790-meter-long bridge over the Mechi River was also constructed by India. Construction and widening of the bridge eased transport in the area by allowing various types of vehicles to pass through.
The Asian Development Bank supported construction of the four-lane cross-border Miteri Bridge on the Mechi River under the SASEC Program.
The Great Asian Highway has 32 signatory countries, and spans Asia up to Europe. Nepal's linkage to this road network could enable Nepal's rural businesses to reach international markets. It could also boost tourism via road transit, and further facilitate trade with India, Bangladesh, and Bhutan.
Related link:
Asian Highway now connected with Nepal