Bangladesh, ADB to Fast-Track Projects
23 October 2020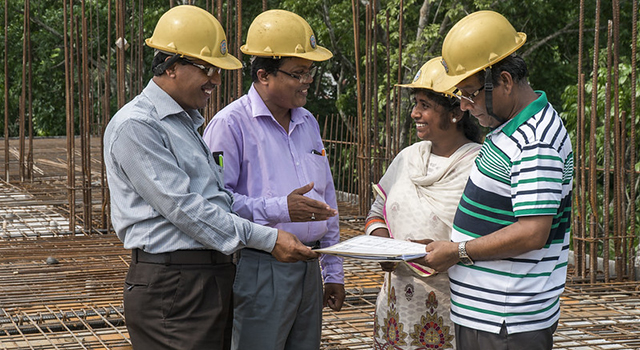 Bangladesh and the Asian Development Bank (ADB) have agreed to fast-track projects to help economic recovery and job creation in the country. Bangladesh and ADB have pledged to accelerate approval and paying mobilization advance for large contracts, implement health safety guidelines, and provide virtual training opportunities to project staff members and beneficiaries.
The agreement was made at a tripartite portfolio review meeting on 21 October 2020 attended by 300 senior government officials and project directors and staff members from ADB. The meeting was co-chaired by Ms. Fatima Yasmin, secretary, ADB economic relations division, and Mr. Manhohan Parkash, ADB country director for Bangladesh.
According to Mr. Parkash, speeding up the implementation of projects will help create jobs and deliver development benefits to people early and quickly and is key to post-pandemic socioeconomic recovery.
"Expeditious procurement, engaging good consultants and contractors, effective contract management, proper management of land acquisition and resettlement, sound financial management, prudent project design, and speedy DPP/TPP approval/revision can help achieve better project outcomes," Mr. Parkash said. Project sites will need to maintain strict health standards and implement protocols to avoid coronavirus risks, he said.
ADB operations in Bangladesh are focused in the sectors of energy; transport; water and urban/municipal infrastructure and services; education; finance; and agriculture, natural resources, and rural development.

Related Link:
Bangladesh, ADB pledge 'special actions' for enhancing project performances