Bangladesh Foreign Minister Expresses Hope for Bangladesh-Bhutan Road Connectivity
29 October 2020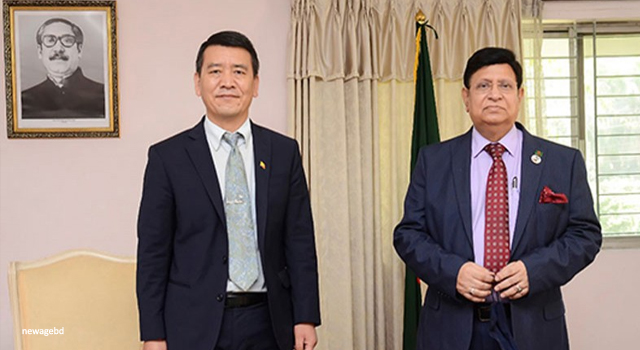 Establishment of road connectivity between Bangladesh and Bhutan would give a boost to bilateral trade between the two countries, emphasized Mr. AK Abdul Momen, Foreign Minister of the Government of Bangladesh, in his meeting with Mr. Rinchen Kuentsyl, Bhutan Ambassador to Bangladesh. The Bhutanese envoy made a call to the Bangladeshi Foreign Minister.
The meeting also discussed the signing of the preferential trade agreement (PTA) between the two South Asian neighbors. This agreement would be Bangladesh's first bilateral PTA. Economists advocate Bangladesh's signing of PTAs and free trade agreements to address the challenges when Bangladesh graduates to the next level, noted a Financial Express report. PTAs promise to boost exports significantly. The two countries are in talks for the opportune time and whether the signing will be done physically or virtually.
Additionally, Mr. Momen suggested to Mr. Kuentsyl that Bangladesh information technology experts could support Bhutan's development.
Related Link:
Momen hopes for Bangladesh-Bhutan road connectivity