Bangladesh, Nepal Negotiate Draft Preferential Trade Agreement
9 October 2020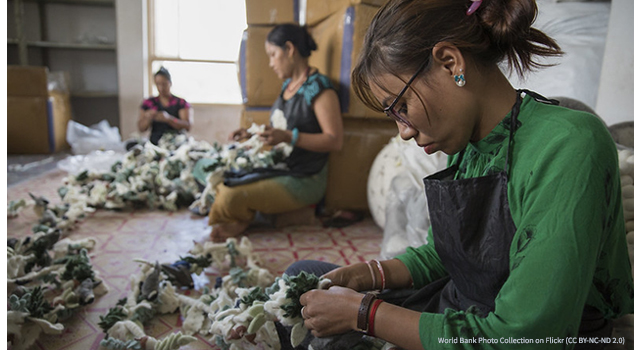 The Governments of Bangladesh and Nepal held a secretary-level meeting virtually to negotiate a preferential trade agreement (PTA), reported the Daily Star. Bangladesh has requested zero-duty benefit on the export of 140 products to Nepal. Nepal has proposed duty-free facility for 130 products.
Some features of the draft PTA, according to Mr. Md Abdus Samad Al Azad, joint secretary to the Ministry of Commerce (Free Trade Agreement Wing) of the Government of Bangladesh, include
Proposed duty-free benefit for 140 Bangladesh products, including garments, fruit juice, cement and agro-processed food items;
Proposed duty-free benefit for 130 Nepal goods, including agricultural products, handicrafts, and brooms;
On import value, Bangladesh requested goods valuation similarly to India, which has lower rates in Nepal compared to products from other countries; and
Minimum import value from Bangladesh Customs for Nepal.
Mr. Md Jafar Uddin, Commerce Secretary of the Government of Bangladesh, noted that they will hold technical committee meetings between the two countries before finalizing the PTA draft. Once the draft of the PTA is approved, it would be sent to the cabinet meeting for approval for formal signing between the two countries as soon as possible.
Bangladesh and Nepal aim to finalize the draft PTA by November, and sign the agreement by the end of this year upon completion of all formalities.
Other Initiatives to Further Increase Trade Also Discussed
The negotiation also discussed important initiatives that can further increase bilateral trade, such as
Railway connectivity to boost people-to-people contact and facilitate transport of goods;
Air connectivity between Bangladesh and Nepal through the Saidpur (Bangladesh) and Viratnagar (Biratnagar) (Nepal) airports;
Ramp up cooperation in tourism;
Avoid double taxation;
Ease visa processing for Bangladesh business travelers in Nepal; and
Bangladesh investment in Nepal's hydroelectricity generation and pharmaceutical industries;
Removal of tariff and non-tariff barriers in trade; and
Signing a memorandum of understanding in agriculture.
Related Link: