India's Northeast Region is Gateway to Southeast Asia -India Foreign Secretary
16 September 2020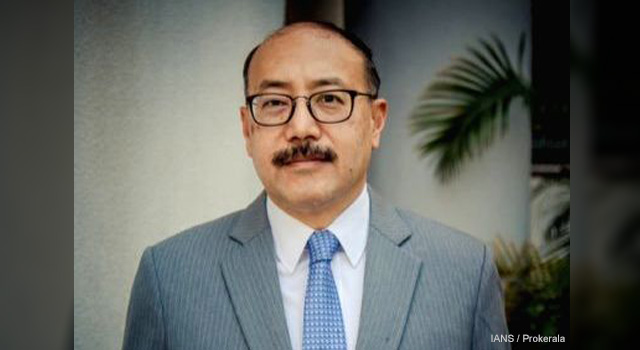 India's northeastern states are working to improve infrastructure and connectivity to help reduce the cost of transport and basic commodities. India's northeastern region is the country's gateway to East and Southeast Asia, and India is promoting multimodal transport connectivity with Bhutan, Myanmar, and Nepal. This is in line with India's vision conveyed in the three Cs—connectivity, commerce, and cultural commonalities, explained Mr. Harsh Vardhan Shringla, Foreign Secretary of the Government of India.
India's northeast region, according to Mr. Shringla, links the two fundamental pillars of the country's foreign policy: "Neighborhood First" and "Act East." Mr. Shringla was speaking at a virtual seminar organized by the Institute of Chartered Financial Analysts of India University, Sikkim.
India is working to improve transport connectivity by land, as well as by sea and inland waterways and by air travel. Commuters are now able travel via rail and road between India and Bangladesh, using the Mitree and Bandhan railway express and the bus lines between Shillong in India, and Dhaka in Bangladesh, and between Agartala and Kolkata in India via Dhaka. India is also upgrading infrastructure for its land customs stations to help facilitate the movement of goods and people across borders.
Transhipment of goods may be done via Ashuganj inland river port in Bangladesh and further by road from Akhaura (in Bangladesh) to Agartala (in Tripura, India). India is also working on the India-Myanmar-Thailand (IMT) Trilateral Highway Project, through which people and goods will gain land access between South and Southeast Asia.
In the power sector, India and its neighbors benefit from energy cooperation through the import of hydroelectric power from Bhutan. India's northeastern region is also looking to harness its hydropower potential for export to Bangladesh and Myanmar.
Related Link: