Bilateral Projects Discussed in India Foreign Secretary's Visit to Dhaka
19 August 2020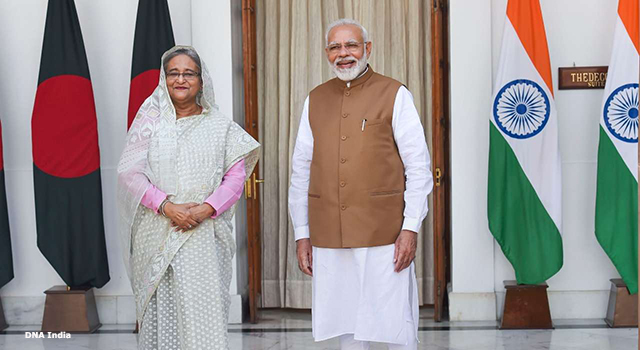 Mr. Harsh Vardhan Shringla, Foreign Secretary of the Government of India, paid a visit to Dhaka, Bangladesh, on 18-19 August to "discuss and take forward cooperation on matters of mutual interest," according to the news release of the High Commission of India in Bangladesh. In a meeting with Bangladesh Prime Minister Sheikh Hasina, they discussed India-Bangladesh connectivity and power projects, as well as India's developmental assistance for Bangladesh. Mr. Shringla also delivered a message to the Bangladesh Prime Minister from India Prime Minister Narendra Modi, noted a report by the Hindustan Times.
Mr. Anurag Srivastava, Spokesperson of the External Affairs Ministry of the Government of India, shared key points during the meeting. These include:
The proposed creation of a new high-level monitoring mechanism to regularly review progress of ongoing bilateral projects. Five of these ventures, including the cross-border rail link between Akhaura-Agartala and Chilahati-Haldibari and Khulna-Mongla, are set to be completed in 2021;
A proposal to convene the next meeting of the Joint Consultative Commission at the foreign ministers' level to review bilateral ties and the development projects; and
A planned travel air bubble between the two countries for official, business, and medical-related travel.
They also discussed other matters, including India's assistance for coronavirus disease (COVID-19) response in Bangladesh and capacity building training for Bangladeshi medical personnel.
Mr. Srivastava noted that India and Bangladesh have achieved several milestones in their relationship in the last few years. The two countries have amicably resolved issues involving land and maritime borders, and initiated several initiatives to boost connectivity and trade, such as expanding the trade and transit protocol and introducing parcel and container train services.
Related links: