Bhutan's Electricity Export to India Continues to Increase
27 August 2020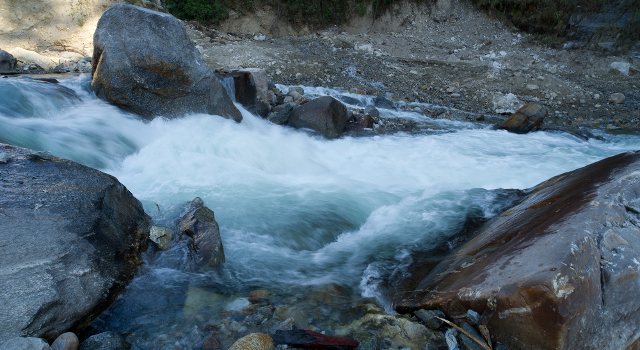 Hydropower generation in Bhutan, the country's biggest export, has increased by 14%, according to a report by Kuensel.
Bhutan's economic development is linked with the growth of its hydropower sector. The country exports about 70% of energy generated to India. Strong growth in hydropower generation can help offset the coronavirus disease (COVID-19)-induced dip in GDP, underscored the Kuensel report.
Overall generation of the Druk Green Power Corporation (DGPC) power plants—Tala, Chhukha, Basochhu and Kurichhu—recorded 14% growth, increasing from 3,248 million units from January to July 2019, to 3,724 million units for the same period in 2020. Expected revenues for the same period rose by 13%, from Nu 6,431 million (around $87.58 million) in 2019 to Nu 7,315 million (around $99.62 million) in 2020.
The COVID-19 pandemic has affected domestic consumption of electricity in the country, leading to an 8% reduction in consumption. However, Bhutan's electricity export to India has not been affected, said Mr. Dasho Chhewang Rinzin, DGPC Managing Director. He added that the overall performance for 2020 would still depend on hydrology in the coming months.
Related link: