SASEC Road Reaches 75% Completion in Bangladesh
6 July 2020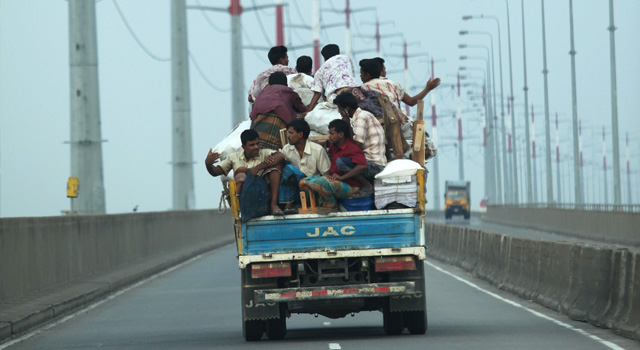 The South Asia Subregional Economic Cooperation Road Connectivity Project (SASEC) Road Connectivity Project, which will connect Bangladesh with regional and international transport networks is 75.48% completed.
The Government of Bangladesh is also upgrading the Elenga-Hatikumrul highway to include four lanes with service lanes on both sides, as part of the country's Revised Strategic Transport Plan (2015-2035) to develop a planned and coordinated modern public transport system in and around Dhaka.
Three highways in Bangladesh are also set to be upgraded into four-lane highways in the current fiscal year to improve the national transport system. These are the Dhaka-Sylhet, Rangpur-Burimari, and Sylhet-Tamabil highways.
Bangladesh aims to create a safe, modern, and environment-friendly transportation and communication infrastructure to transform Bangladesh, according to Finance Minister AHM Mustafa Kamal.
Related Link: