SASEC Projects in Bangladesh Slowed by Pandemic
14 July 2020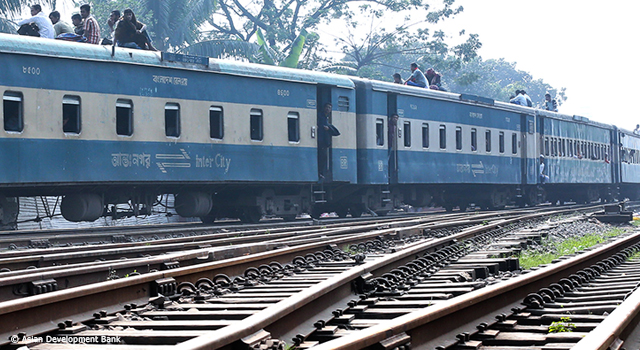 The coronavirus pandemic has slowed the implementation of Asian Development Bank (ADB)-funded projects in Bangladesh. These include South Asia Subregional Economic Cooperation (SASEC) Road Connectivity Project-1 and 2 and the SASEC Chittagong-Cox's Bazar Railway Project.
Under the SASEC Road Connectivity Projects, the two-lane road from Gazipur to Rangpur is being upgraded to include four lanes. Under the SASEC Chattogram-Cox's Bazar Railway Project, Bangladesh is building a single-line dual-gauge railway track from Dohazari in Chattogram to Cox's Bazar via Ramu. Physical work on the railway project was supposed to reach 50% completion within fiscal year 2019-2020. Up to 40% had been completed when the pandemic struck.
The coronavirus pandemic has affected progress of around 40 of the 49 projects funded by ADB in Bangladesh. According to Mr. Quazi Shahriar Hossain, Chief Engineer, Roads and Highways Department of Bangladesh, his office will have to extend deadlines by at least 3 months given that the pandemic has affected every project.
Some construction sites have reopened on a limited scale. Implementing agencies are also preparing plans for the full resumption of work on construction sites. ADB's Bangladesh Resident Mission has prepared health safety guidelines for implementing agencies, contractors, and consultants to supplement existing health guidelines and its environmental management plan.
Related Link: