Nepal Electricity Authority Receives Nod to Conduct Trade with Bangladesh and India
23 July 2020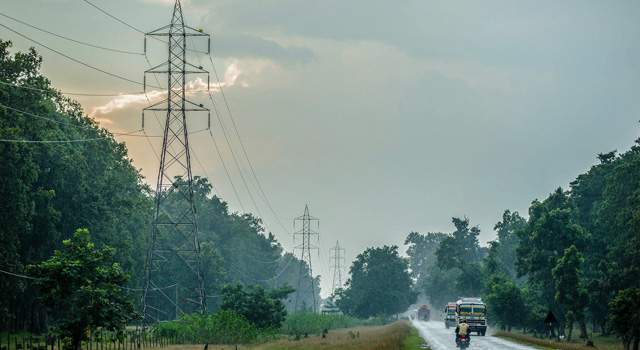 The Government of Nepal gave the Nepal Electricity Authority (NEA) approval to sell electricity to Bangladesh and India. Approval of Nepal Cabinet allows NEA to fix the price on the basis of competition, according to a report on the Himalayan Times. NEA can engage in electricity trade when domestic production is high and/or when production is low.
Mr. Dinesh Ghimire, Energy Secretary of the Government of Nepal, said the nod came at a time when Nepal's power generation is increasing.
The permission for inter-country trade will allow NEA to track electricity trade and price, and exchange documents electronically. NEA has been preparing for the short term sale of electricity in India's energy exchange market where electricity can be bought and sold in real time. The NTPC Vidyut Vyapar Nigam Ltd of India will represent NEA as its nodal agency in the energy exchange market.
Nepal Urges Bangladesh to Invest in its Hydropower
Mr. Barshaman Pun, Minister of Energy, Water Resources, and Irrigation, also promoted investment in Nepal's hydropower sector to Bangladesh and its private sector at the farewell meeting of Ms. Mashfee Binte Shams, Bangladesh Ambassador to Nepal. He underscored the investment-friendly environment of Nepal's energy sector and said that the Bangladesh-Nepal agreement on cooperation in the energy sector is a milestone for energy trade between the two countries.
Related Links: