India, Bhutan Open Temporary Trade Route in Pasakha
15 July 2020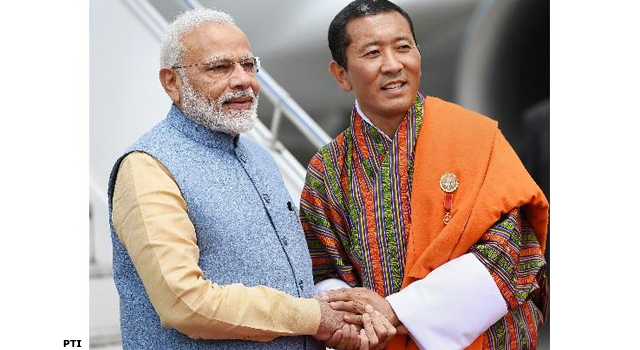 The Government of India has opened an additional Land Customs station at Ahlay, Pasakha, on 15 July 2020, in response to a request from the Government of Bhutan, stated the press release from the Embassy of India.
The temporary alternate trade route, which lies between Jaigaon in West Bengal, India and Pasakha in Bhutan, hopes to decongest vehicular traffic along the Jaigaon-Phuentsholing (Bhutan) route, and boost bilateral trade and commerce between the two nations. Heavy vehicles and trucks carrying industrial raw materials and goods bound for the Pasakha Industrial Estate can take this route.
Ms. Ruchira Kamboj, Ambassador of India, remarked in the opening ceremony that the new access point in Ahllay should further facilitate trade and commerce between the two countries. She said India is very pleased to provide temporary access to Bhutan, India's closest partner and friend, and in consideration of the ongoing coronavirus disease (COVID-19) pandemic situation.
Related Links: