Railway Initiatives Support Bangladesh-India Supply Chain amidst the Pandemic
24 July 2020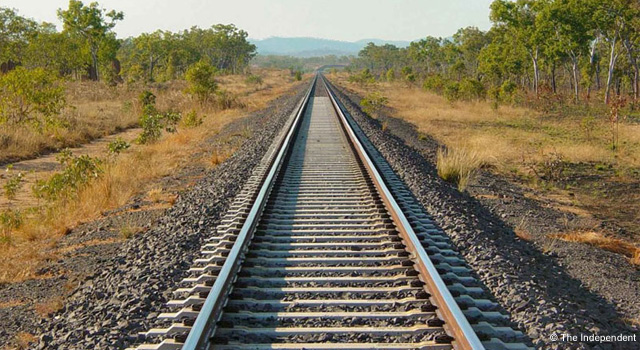 Bangladesh Railways and Indian Railways rolled out initiatives to support importers and exporters through the current coronavirus disease (COVID-19) health crisis and minimize the disruption in the supply chain. They rolled out a container train service and parcel train service, after reaching the milestone of recording the most number of freight trains interchanged within a month.
Container Train Service to be a Regular Service
The first container train arrived at the Benapole railway station of Bangladesh on 26 July after departing from the Majerhat station near Kolkata, India, on 24 July. It carried a consignment of soaps, shampoos, other items, as well as textile fabric, in 50 containers. Ms. Anita Barik, Railway Advisor in the High Commission of India, stated in an All India Radio report that the Container Train Service is going to be a regular service connecting various terminals of Indian Railways network to Bangladesh. It will connect nominated terminals of CONCOR India to various stations in Bangladesh such as Benapole, Jessore, Singia, Noapara and Bangabandhu Setu West railway stations.
Parcel Train Service Permitted
The Bangladesh National Bureau of Revenue and the Bangladesh Railways allowed the importation of goods from India in smaller quantities through the Parcel Train Service. On 13 July 2020, a special parcel train carried dry chilies from Reddipalem in Guntur, Andhra Pradesh through the Benapole-Petrapole railway link. The special parcel train has a carrying capacity of 238 metric tons.
Record Number of Freight Trains Ran between the Two Nations
In June, Bangladesh Railways and Indian Railways reached a milestone iby running 103 freight trains to transport essential items amidst ongoing COVID-19 pandemic. This was the highest recorded interchange of freight trains by month between the two nations, according to the High Commission of India in Bangladesh. Goods transported included onions, ginger, chilies, maize, turmeric, sugar, finished products, and raw materials for different industries.
Related Links: