Agreement for Preparatory Facility to Improve Bangladesh's Transport Connectivity Inked
30 June 2020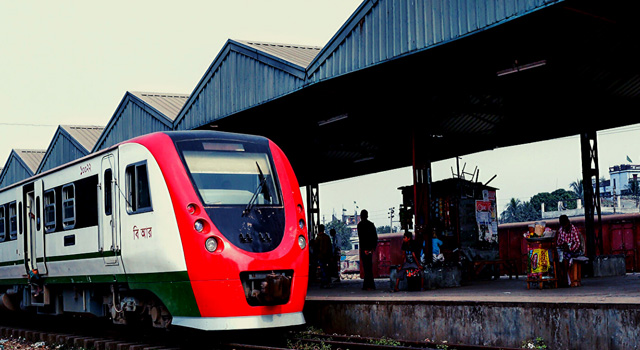 The Government of Bangladesh and the Asian Development Bank (ADB) signed the agreement for the Transport Connectivity Improvement Preparatory Facility. This project readiness financing (PRF), worth $57.23 million, will support the preparation of priority transport projects in Bangladesh. It will focus on the following areas: (i) road and railway connectivity of port, land port, and border crossing points; (ii) road and railway connectivity of intermodal transshipment facilities, including inland container depot and inland container terminal; (iii) strengthening corridors, including bypass, connected road and alternate route; and (iv) sector wide improvement, which includes safety, traffic management, and maintenance. ADB will provide a concessional loan of $42 million, to be complemented by $15.23 million from the Government of Bangladesh. The PRF is due to be completed in 2024.
Ms. Fatima Yasmin, Secretary, Economic Relations Division of the Government of Bangladesh, and Mr. Manmohan Parkash, ADB Bangladesh Resident Mission Country Director, signed the loan agreement on behalf of Bangladesh and ADB.
Speaking on the occasion, Mr. Parkash emphasized that multimodal transport can ramp up Bangladesh's economic activities. Improving connectivity between different transport modes, strengthening multimodal and arterial transport corridors, and constructing bypass and connecting roads, will promote Bangladesh's domestic and international trade. He added that given the impact of the coronavirus disease (COVID-19), improving transport connectivity is critical to ensure a robust local and global supply chain.
Mr. Parkash also noted that the PRF loan is an innovative financing instrument introduced in 2018. Comprehensive and detailed preparation for transport projects ensures that they are implemented quickly and efficiently.
Related links: