Direct Shipping Service between Kolkata and Chattogram Commences
3 July 2020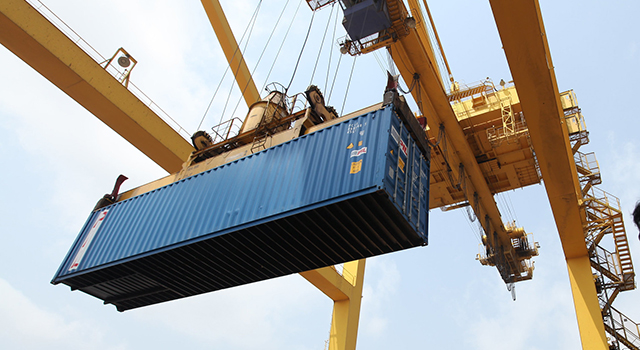 A new direct shipping service was introduced between the Syama Prasad Mookerjee Port in Kolkata, India, and the Chattogram (Chittagong) Port in Bangladesh, through the Indo-Bangladesh Protocol Route. It promises to reduce time and cost of transit of goods, as well as lessen dwell time and bring more predictability in shipments.
A report on JOC.com highlighted the significant savings in cost and time. Previously, containers were transported between Chattogram and Indian ports using the Colombo Port in Sri Lanka. This took nearly two to three weeks. In comparison, the new direct service has a voyage time of only 36 hours. The ocean freight cost under the new shipping service costs $200 for a TEU (twenty foot equivalent unit) container, while it costs $600 or more through Colombo.
M.V. Asiatic Moon, the first vessel to set sail on the new route, is the biggest vessel to have traveled between Kolkata and Chattogram, according to Mr. Vinit Kumar, Syama Prasad Mookerjee Port Chairman. In the past, only small barges with carrying capacity of about 80-100 containers plied this route. M.V. Asiatic Moon has a carrying capacity of up to 600 containers. Its maiden voyage on 3 July carried 300 containers of goods, such as ferro metal alloys and garments.
Related Links: