Trade Resumes at the Phulbari Land Port
14 June 2020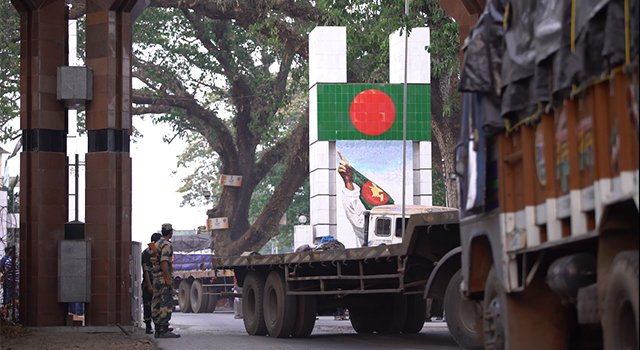 Cross-border trade between India and Bangladesh through the Phulbari land port (India) and the Banglabandha land port (Bangladesh) resumed on 13 June 2020. On the day the land port reopened, 63 trucks carrying boulders went into Bangladesh. Boulders are mainly exported to Bangladesh from India and Bhutan through Phulbari, noted a report from Telegraph India.
Truck owners emphasized that safety protocols are followed at the border and beyond. Drivers wear masks and face shields, and are equipped with sanitisers. According to S. Naskar, secretary of the Fulbari Truck Owners Association, trucks are sanitized at the border and the drivers are screened before they are allowed to move beyond the fences. Drivers stay in the vehicle in Bangladesh and returns once the goods are unloaded by workers hired by exporters. Trucks coming from India or Bhutan are allowed no further than 300 meters from the Bangladesh crossing point.
Trade at the Phulbari land port was temporarily suspended due to the coronavirus disease (COVID-19).
Related Link: