Trade Resumes at the Petrapole Integrated Check Post
7 June 2020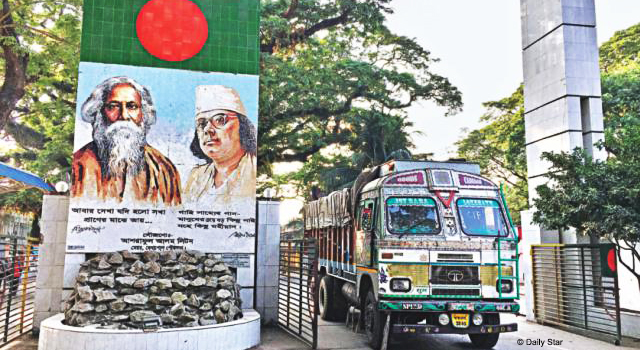 Bilateral trade resumed through the Petrapole Integrated Check Post at the India-Bangladesh border in West Bengal on 7 June 2020.
As safety protocol, drivers from India are only allowed up to 500 metres inside the Bangladesh port area. They are given personal protective equipment (PPEs), hand gloves, and masks. They need to remain in their vehicles during unloading. Empty trucks need to be sanitized.
Mr. Suvajit Mandal, Manager, Petrapole Land Port Authority of India shared that adequate safety measures have been adopted. Four teams for sanitisation of trucks are onboard to sanitize 240-300 trucks a day.
Trade is allowed for 12 hours daily, according to news reports.
Returning drivers stay in accommodations arranged at the Central Warehousing Corporation parking zone. A pool of 50 drivers and helpers will work and stay in isolation for 15 days at a time.
Trade at the integrated check post was temporarily suspended due to the coronavirus disease (COVID-19).
Related links: