Bangladesh, India Add Water Routes for Trade
21 May 2020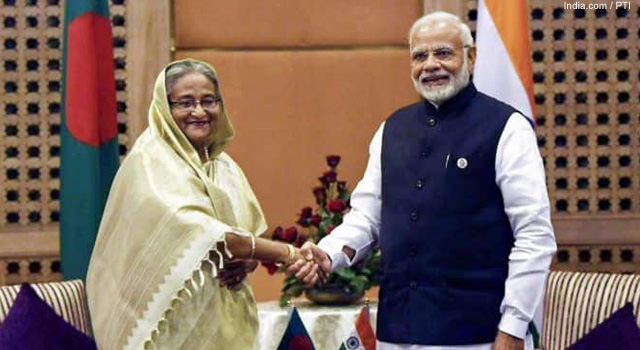 Bangladesh and India signed on 20 May 2020 in Dhaka, Bangladesh, the second addendum to the Protocol on Inland Water Transit and Trade to add new water routes and ports of call between the two countries. Two new water routes and 10 new ports of call were added to the protocol to facilitate bilateral trade.
The addendum was signed by Ms. Riva Ganguly Das, Indian High Commissioner to Bangladesh, and Mr. Mohammed Mezbah Uddin Chowdhury, Secretary of the Ministry of Shipping, Bangladesh.
The two new water routes are part of a 93-kilometer stretch from Sonamura to Daudkhandi on the Gumti river. These routes will improve connectivity between the state of Tripura, India, and economic centers in Bangladesh and India.
The new ports of call on the side of India are Dhulian, Jogigopha, Kolaghat, Maia, and Sonamura. On the Bangladesh side, the ports of call are Bahadurabad, Chilmari, Daudkandi, Rajshahi, and Sultanganj. These will enable loading and unloading of cargo, improve connectivity with nearby states, and spur economic development.
Related Links: