India, Nepal to Continue Close Coordination for Smooth Facilitation of Essential Supplies
10 April 2020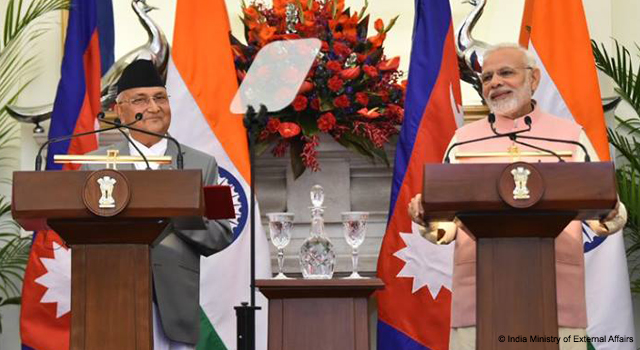 India Prime Minister Narendra Modi and Nepal Prime Minister KP Sharma Oli held a phone call to discuss policy measures against the ongoing COVID-19 pandemic. In their conversation, the two leaders reiterated their agreement for Indian and Nepalese experts and officials to continue close consultations and coordination on all issues arising out of the COVID-19 situation. This includes facilitation of essential commodities across the border to ensure supply.
The two leaders discussed challenges COVID-19 poses to the health and safety of citizens of both countries and the region. They also discussed initiatives being implemented in India and Nepal to handle the crisis.
India pledged to ensure all possible support and assistance for Nepal's efforts in fighting COVID-19. Nepal thanked India for coordinating the response to the pandemic among SAARC countries, and expressed appreciation for the bilateral support it has provided.
Related link:
News Release: India Press Information Bureau