Grant to Provide Affordable Energy Supply to Remote Nepal Villages through SASEC
19 March 2020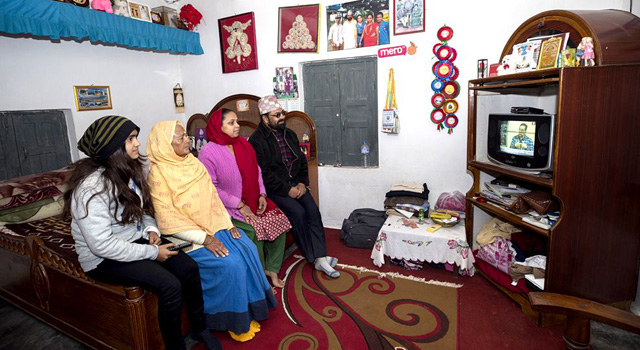 A South Asia Subregional Economic Cooperation (SASEC) project is providing affordable energy and improving lives in rural villages through an agreement signed by Nepal's Alternative Energy Promotion Center (AEPC) and the United Nations Development Programme (UNDP) to promote renewable energy in Nepal.
AEPC Executive Director Mr. Madhusudhan Adhikari and the Resident Representative of UNDP Ms. Ayshanie Medagangoda-Labe signed the agreement on 19 March 2020 in Kathmandu, Nepal. ADB Country Director for Nepal Mr. Mukhtor Khamudkhanov was also present.
The partnership will be using a $1.5 million grant from the Asian Development Bank (ADB) to provide technical assistance under the SASEC Power Extension Project. UNDP will provide $800,000 in cofinancing and technical support to AEPC's Renewable Energy for Rural Livelihood project.
The SASEC project will support remote communities to develop nine mini-hydropower subprojects in Taplejung, Solukhumbu, Rukum East, Rukum West, Dolpa, Jumla, and Mugu districts, as well as 10 solar mini-grids in Panchthar, Morang, Okhaldhunga, Sindhuli, Rolpa, Surkhet, Kailali, and Baitadi districts, with a cumulative capacity of 4.8 megawatts for 30,500 households. The planned energy projects will provide livelihood opportunities for rural communities.
Ms. Medagangoda-Labe noted that renewable energy has a great potential to give jobs to those who are socially and economically affected by the global crisis brought about by the COVID-19 health crisis.
The partnership is also helping Nepal communities set up cooperatives to develop and operate the energy subprojects. It is also generating local jobs targeting women and members of marginalized groups through skills training. The project will support the rural population for productive end use of the generated power.
Related Links: