Bangladesh and India Finalize TOR for Joint Study on Advanced Free Trade Agreement
21 March 2020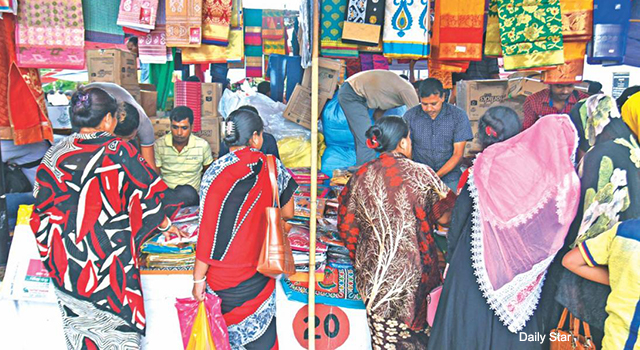 The Governments of Bangladesh and India will undertake a joint study on an advanced free trade agreement (FTA) under the banner of a comprehensive economic partnership agreement (CEPA). The terms of reference (TOR) for the study have been finalized. Outcomes will be critical to deciding whether the free trade agreement will be inked.
The CEPA promises to be a unique and comprehensive FTA agreement that covers all aspects of bilateral trade, commerce, and investment. The TOR indicates that the joint study will include
Trends in the key macroeconomic indicators of Bangladesh and India;
Strategic and economic benefits that the two countries can reap from establishing CEPA covering trade in goods, trade in services, investment, and other areas;
An analysis of their existing bilateral trade patterns and trade possibilities;
A study of prevailing tariffs and the bound tariffs to suggest a tariff coverage and liberalization program, consistent with the World Trade Organization (WTO)'s principles, to expedite the expansion of trade in goods;
Examination of trade policy environment and regulatory framework to identify impediments to trade, such as technical barriers and sanitary and phytosanitary measures. The study will suggest a framework within the comprehensive agreement to tackle identified issues;
Pattern of trade flows in services;
Policy and regulatory regimes in both countries, and the extent of autonomous liberalization they have undertaken;
Identification of areas of liberalization in services upon a detailed examination of existing commitments and revised offers in the WTO. These recommendations will be made within the General Agreement on Trade in Services framework;
Potential investment opportunities, including identifying an appropriate framework and modalities for investment cooperation within the CEPA. This is to further encourage cross-border investment flows;
Identification of possibilities for mutual recognition agreement between agencies in both countries for products and services with high trade potential; and
Pros and cons of entering into the bilateral CEPA using internationally-recognized econometric modelling used for bilateral trade analysis.
According to the Financial Express report, both countries agreed to complete the study within six months of its launching. Two state research organizations will conduct the study. Think-tanks are also being considered to join the study. They plan to begin the study after the pandemic crisis.
Related link
Indo-Bangla economic partnership: Terms ready to launch jt study on advanced FTA