Bangladesh Approves Revised Protocol on Inland Water, Transit, and Trade
10 March 2020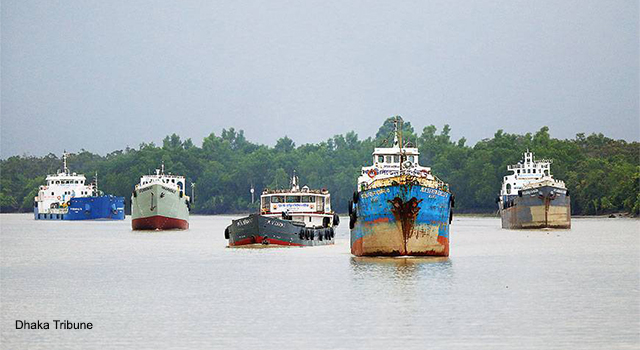 The Bangladesh cabinet approved the draft of the second revision of the Protocol on Inland Water, Transit and Trade. This draft amends the existing agreement between Bangladesh and India on raising the number of ports of call between the two countries to deepen trade via waterways.
Mr. Khandker Anwarul Islam, Cabinet Secretary of the Government of Bangladesh, said the amendment aims to boost bilateral trade and ease the river transport between the two countries.
The draft adds two new river routes in the current Protocol. The routes will be used to trade goods, as well as allow India to use the routes for the transshipment of goods to and from its territory through Bangladesh.
Under the draft, new ports of call in Bangladesh will include Rajshahi, Sultanganj, Chilmari, Daudkandi and Bahadurabad. Ghorasal and Muktarpur will also be considered as extended ports of call. Current ports of call are in Narayanganj, Khulna, Mongla, Sirajganj, Ashuganj and Pangaon.
New ports of call in India will include Dhulian, Maia, Kolaghat, Sonapura and Jogigopha. Tribeni (Bandel) and Badarpur will be considered as extended ports of call. Current ports of call are in Kolkata, Haldia, Karimganj, Pandu, Silghat and Dhubri
The revised protocol also adds the following routes: Badarpur, Sonamura, Kolaghat, Maia and Jogigopha in India, and Ghorasal, Daudkandi, Sultanganj, Aricha and Bahadurabad in Bangladesh.
Related link:
Indo-Bangla river-borne trade to get a shot in the arm