Mongla Port Capacity Enhancement to Ease Facilitation of Bhutan, India, and Nepal Transit Goods
19 February 2020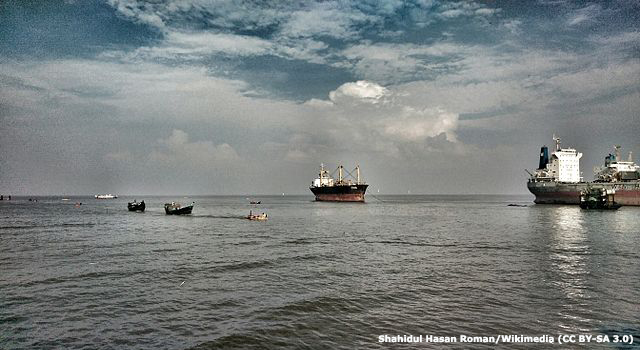 The Executive Committee of the National Economic Council (ECNEC), chaired by Bangladesh Prime Minister Sheikh Hasina, approved the proposal to enhance the capacity of Mongla port. The project is estimated to cost Tk 6,015 crore (around $710.79 million); India would provide Tk 4,459 crore (around $526.91 million) as loan.
Mongla port can be used to facilitate transit of goods to and from Bhutan, India, and Nepal. Increasing its capacity will hopefully encourage the three countries to use it further for transit of goods.
According to the project proposal, Mongla port needs to upgrade its capacity by adding container terminals and handling and delivery yards. The target date for completion of the modernization project is by 2021.
Other developments ongoing in Bangladesh's southwestern region are the Dhaka-Mawa-Mogla highway, which is being converted to a four-lane highway, and an airport construction in Khulna. Special economic zones and an export processing zone are also being built in Mongla. A coal-based power plant in Rampal is also expected to be completed by 2021.
The Government also approved the proposal to modernize the river port of Paturia-Daulatdia at a cost of Tk 1,351 crore (around $159.65 million). The river port will be upgraded with high-rise terminal buildings and dredging of the riverbed to cater to large volumes of goods. This will include goods transiting from Bhutan, India, and Nepal.
The ECNEC also approved turning the road linking the Anwara upazila of Chattogram to the approach road of Karnaphuli tunnel into a four-lane road to facilitate smoother connectivity with the Chattogram port, as well as establishing direct connectivity between Dhaka and Shariatpur.

Related link:
Four projects to aid neighbouring transits, business hubs get nod