ADB to Continue Promoting Green and Inclusive Growth in Bhutan
22 August 2014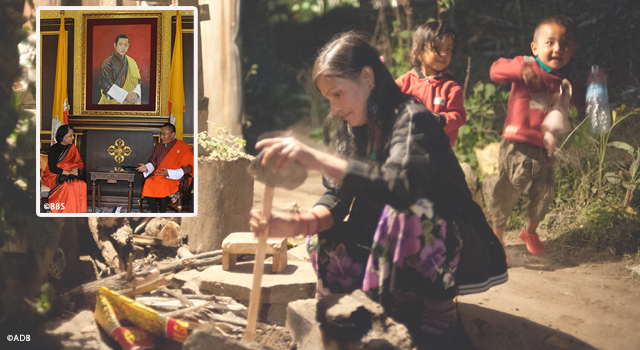 Bhutan Prime Minister Mr. Tshering Tobgay and Ms. Lakshmi Venkatachalam, Asian Development Bank (ADB) Vice-President (VP) for Private Sector and Cofinancing Operations, discussed new prospects for mutually inclusive growth, including renewable energy, at a meeting in Thimphu, Bhutan on 21 August 2014. VP Venkatachalam assured Prime Minister Tobgay of ADB's continued support to Bhutan.
Prime Minister Tobgay also praised ADB's continual efforts toward promoting green and inclusive growth, saying that such growth should not only be ADB's agenda but should also be a global business paradigm.
ADB Board of Directors recently approved Bhutan's Country Partnership Strategy (CPS) 2014-2018 supporting the country's 11th Five-Year Plan (2013-2018) that focuses on self-reliance and inclusive, green socioeconomic development.
Related Links: