ADB to Support SASEC Trade Facilitation Project in Bangladesh
31 December 2019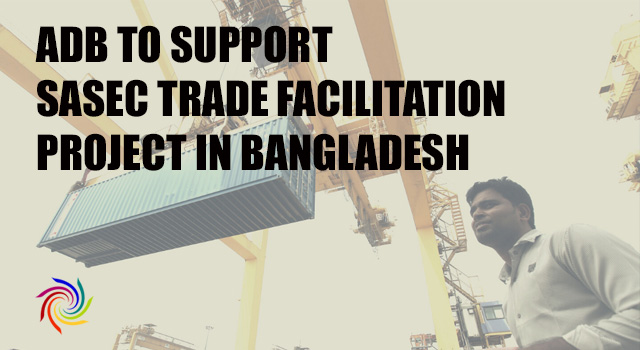 The Asian Development Bank (ADB) will support trade facilitation in Bangladesh under the South Asia Subregional Economic Cooperation (SASEC) program. A proposed project aims to ease transborder and regional trade through infrastructure development and regulatory reforms.
The project will develop infrastructure at land ports and reform customs rules and regulations with the involvement of various ministries and agencies. Under the proposed project, the Bangladesh Land Port Authority will build warehouses and other infrastructure at key ports, such as those in Benapole, Sonamasjid, Bhomra, and Burimari.
The Local Government Engineering Department and the Roads and Highways Department will build roads at the cross-border land ports to improve connectivity. Bangladesh Railway will develop train stations and related infrastructure. The National Revenue Board, with ADB support, will reform customs rules to simplify international trade.
ADB will be tapped to provide financial and technical assistance for a feasibility study and other preparatory work for the proposed SASEC trade facilitation project.
Economic Relations Division Additional Secretary Farida Nasreen said the project would benefit Bangladesh by simplifying customs and foreign trade procedures at land ports.
The project covers part of the Asian Highway in Bangladesh, which connect other South Asian countries to Southeast Asia. Cross-border and regional trade facilitation projects in Bangladesh are expected to increase intraregional and interregional businesses.
Related Link: