Akhaura-Agartala Railway Link to be Operational in 2020
15 January 2020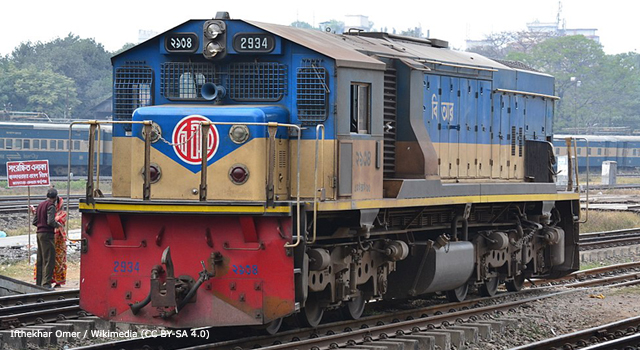 Mr. Hasan Mahmud, Information Minister of Bangladesh, and Mr. Subrahmanyam Jaishankar, External Affairs Minister of India, underscored in a meeting that completion of the Akhaura (Bangladesh)-Agartala (India) railway link will increase cross border connectivity. The neighboring countries expressed the mutual view to finish this railway at the soonest possible time. People-to-people linkages, business and tourism are set to benefit once the railway finishes.
The Agartala-Akhaura rail network is set to be made operational by end of this year. According to a report on the status of construction by Northeast Today, works are ongoing and expected to be finished this 2020. Railway tracks are to be laid by September and the signal would be installed by November. Construction of Customs and Immigration buildings and all the ancillary works will be completed by November.
Connecting the two countries are a 5km railway link in India and a 10km railway in Bangladesh. The Indian side will be broad gauge, while the railway link on the Bangladesh side will be dual gauge. A railyard at Nishchintapur would be allocated for passengers to alight and transfer.
The 15-km Indo-Bangla railway project would reduce the distance from Bangladesh to Kolkata in half. The distance between Agartala-Kolkata would decrease to 514 km from 1613 km once the railway project is opened.
Related: