Nepal Airport Development to Benefit the Region
29 December 2019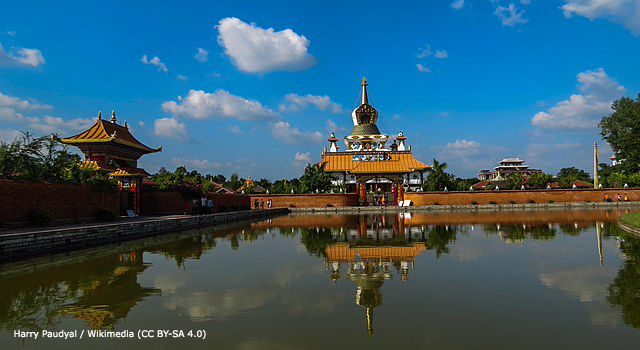 Mr. Mukhtor Khamudkhanov, Country Director for Asian Development Bank in Nepal, is hopeful that Sri Lanka could benefit from construction of the Gautam Buddha International Airport in Lumbini, Nepal. The airport will help promote religious tourism in Nepal. With similar places in Sri Lanka, the two countries could undertake collaborative promotional programs to reap the benefits of the airport for the subregion, recommended the Country Director.
Mr. Khamudkhanov addressed media personnel who participated at the South Asia Regional Media Capacity Building Tour on Disaster Risk Management and Regional Tourism in Nepal organized by ADB.
"Infrastructure development and capacity building being undertaken by ADB in Nepal will spur the opportunities for improved connectivity and fuel the growth in tourist arrivals," emphasized the ADB Country Director.
ADB's development activities in Nepal has spill over effects to the region. ADB is helping Nepal upgrade the East-West Highway under the SASEC Road Connectivity Project, and the Gautam Buddha Airport under the South Asia Tourism Infrastructure Development Project. The East–West Highway is critical for domestic connectivity, and is also key to linking Nepal to India.
The South Asia Tourism Infrastructure Development Project is helping Bangladesh, India, and Nepal improve infrastructure and services in key tourism sites. The project is upgrading transport and other infrastructure and public services in renowned natural and cultural attractions, including major Buddhist sites. It also supports capacity development of sector agencies to sustainably manage and protect these sites, and encourage community participation.
Related: