Bangladesh Finance Minister Bullish about Relations with India
20 August 2014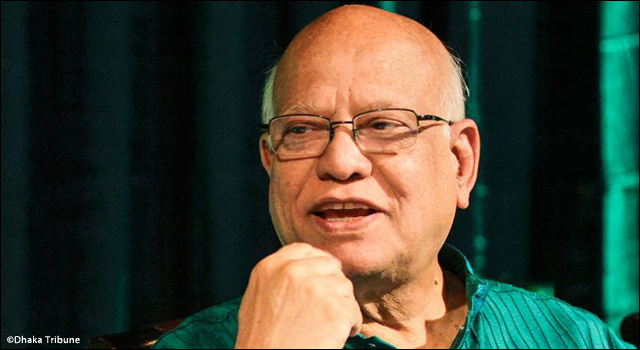 Bangladesh Finance Minister Mr. Abul Maal Abdul Muhith told reporters that good relations between Bangladesh and India are beneficial to both countries.
"There's a great deal of land connectivity between the two countries. Besides, India is the second largest importer to Bangladesh, which means there is huge bilateral trade," he told the press. "Hence, it's quite normal that there is good relation with India as a neighboring country."
Prior to the press interview, Finance Minister Muhith met with visiting Asian Development Bank (ADB) Vice President Mr. Bindu Lohani to discuss further enhancing connectivity between Bangladesh and India.
ADB is currently supporting the Government of Bangladesh's Road Master Plan—developed and implemented to improve Bangladesh's road network and promote regional road connectivity—through the SASEC Road Connectivity Project. This project is boosting trade between Bangladesh and India by improving the land ports of Benapole—the busiest strategic border point between the two countries, facilitating around 80% of annual trade—and Burimari.
The South Asian Association for Regional Cooperation (SAARC) Regional Multimodal Transport Study and the Asian Highways network have identified major international and subregional trade corridors in Bangladesh that could promote intra-SAARC trade. According to a transport study, developing regional transport corridors in Bangladesh could facilitate movement of about 18 million tons of freight bound for Bhutan, India, and Nepal.
Related Links: