SASEC Mugling–Pokhara Highway Project to Reduce Travel Time to Trade Corridors
10 December 2019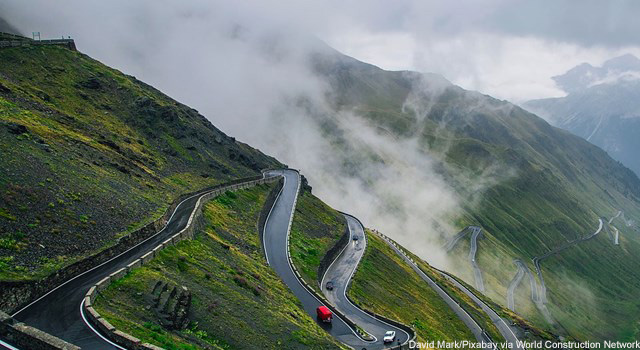 The Asian Development Bank (ADB) has committed to a loan of $195 million to improve the highway section between Pokhara and Mugling in Nepal. The highway section links Pokhara to Kathmandu and to subregional corridors connecting Nepal with India and Bangladesh.
Pokhara is a prime tourist destination 200 km from Nepal's capital Kathmandu. The journey from Pokhara to Kathmandu currently takes more than 5 hours by road. Upgrading national highways has become a priority to support economic development.
The project will widen an 81-kilometer (km) section of the two-lane road to four lanes, thereby improving traffic capacity, reliability, and safety. The surfacing, structure, and drainage will be improved. Safety features—such as crash barriers and traffic and warning light systems—will be installed. A median will be constructed and service lanes will be added in urban areas to improve safety for pedestrians, cyclists, and motorcycle riders. A landslide monitoring and management system will be installed to strengthen disaster resilience.
The highway project will reduce travel times, lower transport costs, and increase access to domestic markets, jobs, and social services. It will also give Nepal a wider gateway to international markets in India and facilitate tourism to Pokhara.
Nepal is a landlocked country that relies heavily on its neighbors for international trade. Lack of road infrastructure results in high operating costs and travel times, which impedes the development of supply chains, tourism, and regional integration and trade. Upgrading the road network will improve its capacity to transport goods and passengers.
The project, due for completion by 2025, will cost a total of $254 million ($59 million of which the government will provide). The loan will be accompanied by a technical assistance grant of $500,000 for strengthening road safety, disaster risk reduction, landslide management, and procurement in the Ministry of Physical Infrastructure and Transport and Department of Roads.
Related Links: