ADB Forum Promotes Women in South Asia Energy Industry
20 November 2019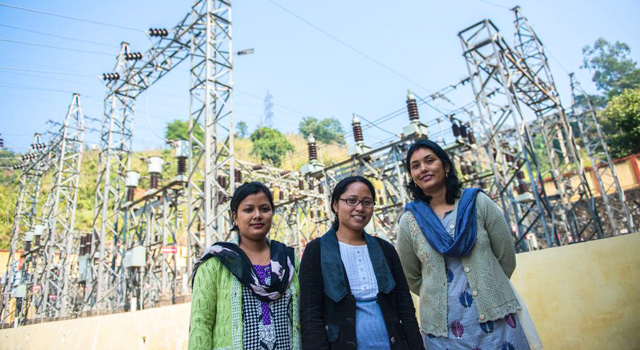 The Asian Development Bank (ADB) cohosted a forum to promote more women practitioners in South Asia's energy sector. The forum, held in Manila on 20–21 November 2019, is second in a series for Women in Power Sector Professional Network in South Asia (WePOWER), a new professional network founded by the World Bank.
ADB's South Asia Department and the World Bank's South Asia Energy and Social Development Units and Energy Sector Management Assistance Program co-organized the event. The forum supported ADB's Strategy 2030, which aims to support gender equality and women's empowerment.
The WePOWER Partnership Forum brought together around 80 participants from government agencies, public and private sector utilities, the academe, and civil society organizations from Afghanistan, Bangladesh, Bhutan, India, Maldives, Nepal, Pakistan, and Sri Lanka, and other countries. WePOWER aims to support women's participation in energy projects and promote more women in science, technology, engineering, and mathematics (STEM) education.
Event participants and organizers shared WePOWER's Charter and commitments and accomplishments of strategic and institutional partners. Technical sessions were held on how to enhance STEM education and recruitment, development, and retention of women in energy and power utilities in South Asia.
Women represent less than 25% of the workforce in energy and power utilities in South Asia. Most of them are in middle to lower level nontechnical administrative positions while less than 21% are in technical positions.
WePOWER aims to become a self-sustaining professional network backed though technical and financial support from strategic partners. It will work in five strategic areas, including STEM education, recruitment, development, retention, and policy and analysis. It will provide capacity development support, networking, and mentorship for women engineers for career advancement. It will also undertake research to reform policies and practices, and provide exposure to technology, job opportunities, and access to information and conferences.
Related Link: