Mandalay-Imphal Flights Launched
23 November 2019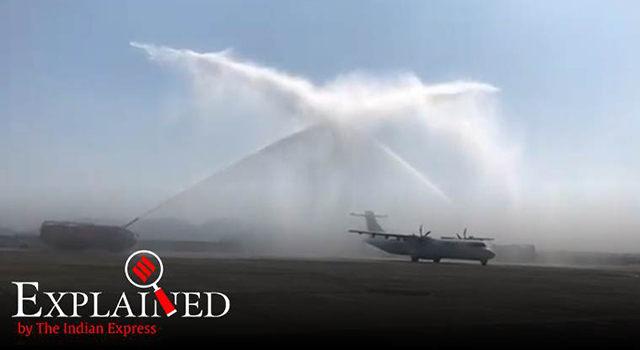 The inaugural chartered flight service between Mandalay, Myanmar and Imphal, India by Air KBZ kicked off on 23 November 2019. The maiden flight carried 72 passengers from Myanmar to Imphal and returned with 48 passengers. Air KBZ is a private air carrier from Myanmar.
Speaking on the occasion, Mr. Thokchom Radheshyam, Minister for Education of the Government of India, underscored that the flight service would enhance the region's air connectivity with neighboring countries, especially Myanmar. He added that while the flight would be operational three times a week, regular Imphal-Mandalay flight service has been proposed by the State Government to the Ministry of Civil Aviation.
The service is expected to transform the transportation network of India's northeastern region and boost the regional economy, according to an article by Indian Express. Mandalay is an important trade and economic center in Myanmar.
State Governments in India's northeastern region have undertaken efforts to improve the region's connectivity. Assam launched flight services from Guwahati to Bangkok, Thailand and Dhaka, Bangladesh this year. There are also flight services between Guwahati and Paro, Bhutan.
Related Links: