Bhutan, India to Implement 21 New Projects
29 November 2019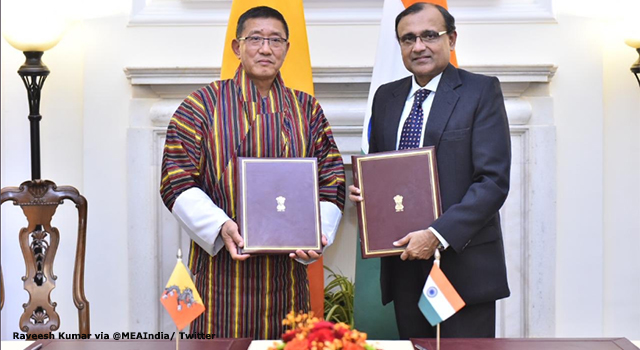 The Governments of Bhutan and India held their second bilateral development cooperation talks on 29 November 2019 in New Delhi, India.
Development cooperation talks are held annually to review the entire range of development partnership between Bhutan and India. During the talks, both sides expressed satisfaction at the overall progress of ongoing India-financed projects in Bhutan. Mr. Kinga Singye, Foreign Secretary of Bhutan, thanked India for supporting the socio-economic transformation of Bhutan.
Bhutan and India agreed to implement 21 new Project Tied Assistance (PTA) projects in various sectors including infrastructure, health, and education. These are in addition to 51 ongoing projects and 359 Small Development Projects and/or High Impact Community Development Projects.
The next development cooperation talks will be held in Thimphu, Bhutan in 2020.
Related Links: