ADB: Implementing Transport Agreements Key to Bangladesh-India Trade Growth
22 October 2019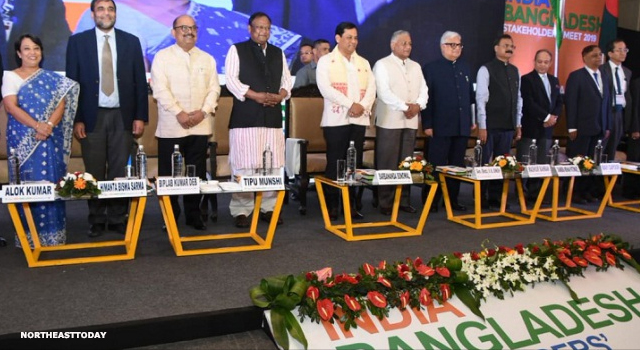 The delay in and non-operationalization of bilateral agreements and non-tariff measures are holding back trade between India's northeastern region and Bangladesh, underscored Mr. Kenichi Yokoyama, Asian Development Bank Country Director for India, at the recently-held Bangladesh-India Stakeholders' Meeting.
The meeting gathered stakeholders from India and Bangladesh in Guwahati, India to discuss how to further strengthen cross-border trade between the two countries, and discuss issues related to trade with India's northeastern region.
Mr. Yokoyama emphasized the importance of bilateral agreements, saying that these provide the framework for multi-modal movement of goods. He urged stakeholders to finalize and speedily implement the agreements to reap better growth and prosperity for the region.
The full trade potential of India's northeastern region remains untapped. Though rich in resources, it has very low contribution to the Indian economy, according to Mr. Yokoyama. While India accounts for 16.4% of Bangladesh's imports, the share of the northeastern region is only at 1.2%.
He also noted that the northeastern region holds potential to become Bangladesh's major trading partner — around 28% of Bangladesh's import demand are products that can be manufactured using resources from the northeastern region of India.
Further connectivity between the northeastern region and India via Bangladesh can help boost the northeastern region of India's economy.
Officials Promote Further Ties between Bangladesh and India
Mr. V.K. Singh, Minister of State for Road Transport and Highways of the Government of India, addressed the opening ceremony. In his speech, he reaffirmed India' commitment to its relationship with Bangladesh and increasing connectivity of the northeastern region of India.
He also stressed the importance of the border 'haats' (markets) in growing the economic ties of the two nations.
Mr. Sarbananda Sonowal, Chief Minister of Assam, noted that the meeting comes in the backdrop of two major historical agreements between India and Bangladesh – the Bhutan Bangladesh, India, Nepal Motor Vehicles Agreement and Access to Chittagong and Mongla ports to vessels from North East India.
Related Links: