ADB's New Partnership Strategy to Help Bhutan Improve Its Regional Cooperation Efforts through SASEC
13 September 2019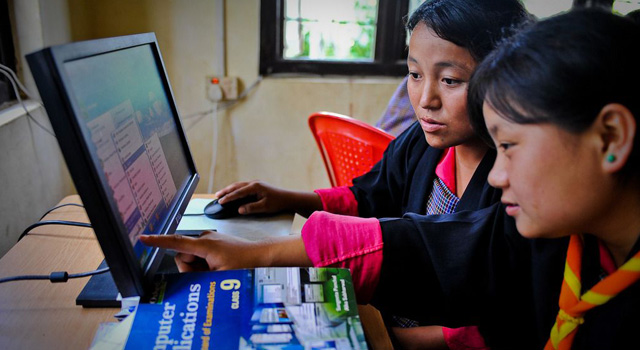 The Asian Development Bank (ADB) has endorsed a new 5-year country partnership strategy for Bhutan. The strategy focuses on helping Bhutan achieve inclusive and sustainable growth through economic reforms, improve connectivity and infrastructure, and provide better access to social services. ADB will also help Bhutan improve its regional cooperation and integration efforts through the South Asia Subregional Economic Cooperation (SASEC).
ADB will also help Bhutan improve connectivity by investing in climate-resilient transport infrastructure. This includes the upgrading of three domestic airports in Bumthang, Gelephu, and Yongphula regions.
ADB's commitment to the country is expected to reach $232.56 million during 2020–2022, including $15 million in grants from the Asian Development Fund (ADF) and $30 million in concessional lending from the ADF's disaster risk reduction financing mechanism. ADB will pursue cofinancing partnerships with development partners to help Bhutan reach its goal of achieving annual economic growth of 5% to 6% and a poverty rate of less than 5% by 2023.
"Our new country partnership strategy will focus on improving the lives of the people in Bhutan by helping them get access to better social services and infrastructure, market-oriented skills, and more job opportunities, especially for the youth," said Ms. Kanokpan Lao-Araya, ADB Country Director for Bhutan.
With the new strategy, ADB's programs, projects, and investments in the country will focus on supporting government reforms that will help diversify the country's economy by developing nonhydropower industries, such as agribusinesses, small industries, and tourism.
Under the new strategy, ADB will continue to support social development through a skills training project and a project to improve access and financial sustainability of Bhutan's healthcare system. ADB will also continue its efforts to support Bhutan in addressing gender equality gaps.
Related Link: