Construction of Port Access Elevated Highway Project in Sri Lanka Begins
10 September 2019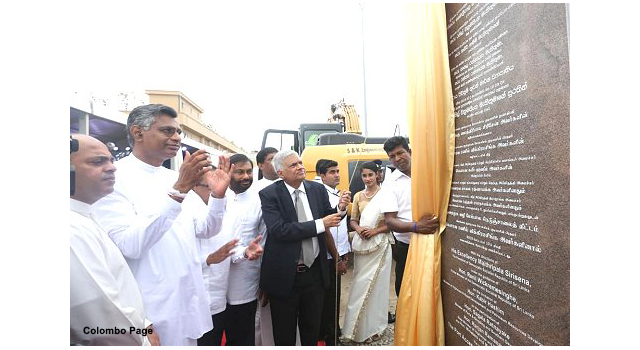 Construction of Colombo's first elevated highway commenced on 10 September 2019 with Sri Lanka Prime Minister Ranil Wickremesinghe laying the foundation stone to mark the start of construction. The project will help alleviate traffic congestion in Colombo's densely populated areas, improve last-mile connectivity between the country's expressway network and Colombo's international port, provide better logistics services for freight operations, and facilitate regional trade.
The Prime Minister was joined by Mr. Patali Champika Ranawaka, Minister of Megapolis and Western Development, Mr. Sagala Ratnayake, Minister of Ports and Shipping, and Mr. Kabir Hashim, Minister of Highways and Road Development.
The Asian Development Bank is supporting this project with $300 million financing, under the South Asia Subregional Economic Cooperation program. It is complemented by $60.2 million financing by the Government of Sri Lanka. The Japan International Cooperation Agency is financing construction o the New Kelani Bridge worth around $342.73 million.
The 5.3 kilometer elevated toll highway and its related facilities will be located between the New Kelani Bridge and Galle Face in central Colombo. The project will provide a direct link to the city center and the port from the Colombo–Katunayake Expressway, and extend the expressway network into the city.
Related Links: