17th Bangladesh and India JSC Meeting on Energy Vows to Further Bilateral Cooperation
26 August 2019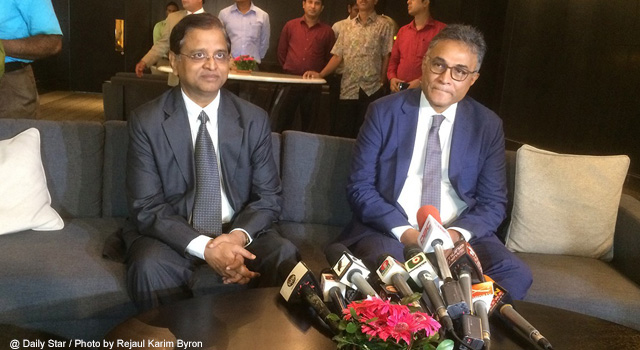 The 17th joint steering committee (JSC) meeting of Bangladesh and India was organized to further their bilateral energy cooperation. This power-secretary level dialogue was held in Dhaka, Bangladesh on 25-26 August 2019. It discussed the
Proposal by Bangladesh to export its surplus electricity to India;
Request by Bangladesh to receive tax, VAT, and Customs Duty exemptions for its electricity imports from India, as well as import duty exemption from complications that may result from political reasons or law amendments in India;
Tripartite agreement to enable Bangladesh to import electricity from Bhutan;
Interconnection of the proposed Katihar-Parbatipur-Bornagar 765KV link, Surajmaninagar-Cumilla (north) 400KV link and other links; and
Further expansion of cooperation in power transmission and generation between the two countries in the future.
On the proposal by Bangladesh to export its surplus electricity, Energy Bangla reports that Bangladesh total installed capacity is around 19,000 megawatts, with captive power plants generating an additional 3,000 MW electricity. The country imports more than 1,000 MW of electricity from India, with more being planned.
Mr. Ahmad Kaikaus, Senior Secretary of the Bangladesh Power Division, and Mr. Subhash Chandra Garg, Secretary of Power of the Government of India, led the delegations. Speaking to the press after the meeting, they vowed to work together to further develop their bilateral relations.
Related Links: