Mini Dry Port Awaiting Completion of Bypass Road
13 August 2019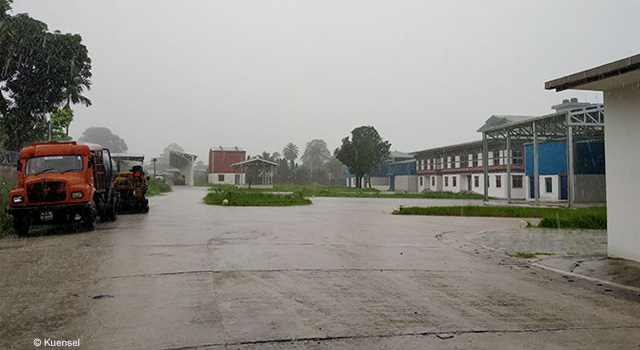 The mini dry port in Phuentsholing, Bhutan, has been constructed and will begin operation once the northern bypass road is completed. Both are components of the South Asia Subregional Economic Cooperation (SASEC) Road Connectivity Project. The northern bypass road is a 2.7 kilometer four-lane road that will complement the port. Its completion was delayed due to the recent monsoon.
Bhutan's Department of Trade has handed over the country's first mini dry port to Phuentsholing thromde, which will operate the port.
The mini dry port's essential facilities include cold storage, a weighbridge, a covered transshipment shed, an export warehouse, and separate warehouses for risky goods, seized goods, and seized containers.
Related Link: