SDF Supports Bhutan's Drukair in Purchasing ATR Aircraft
14 August 2019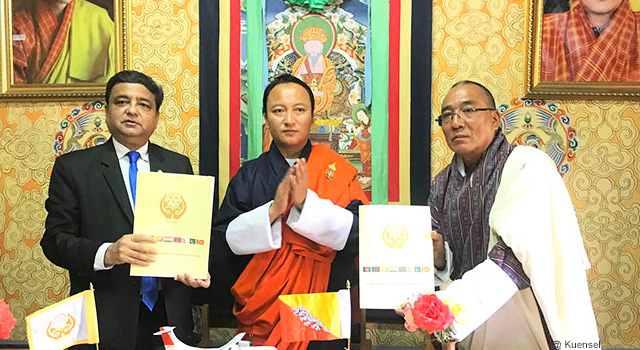 The South Asian Association for Regional Cooperation (SAARC) Development Fund (SDF) and Drukair Corporation signed a $13 million loan agreement to help DrukAir purchase a new ATR (Aerei da Trasporto Regionale or Avions de transport régional) 42-600 Aircraft, which costs around $18.6 million. It will replace the company's ATR 42-500.
This is SDF's first loan under its economic and infrastructure window. Mr. Sunil Motiwal, Chief Executive Officer of SDF, noted that this assistance will help Bhutan expand its aviation connectivity to Bangladesh, India, and Nepal.
Mr. Namgay Tshering, Finance Minister of the Government of Bhutan, highlighted that the support from SDF opens up opportunities for Drukair to explore additional routes within the region, and enhance regional integration and connectivity.
Related Links: