Bhutan, India PMs Sign Electricity Trade Agreement
19 August 2019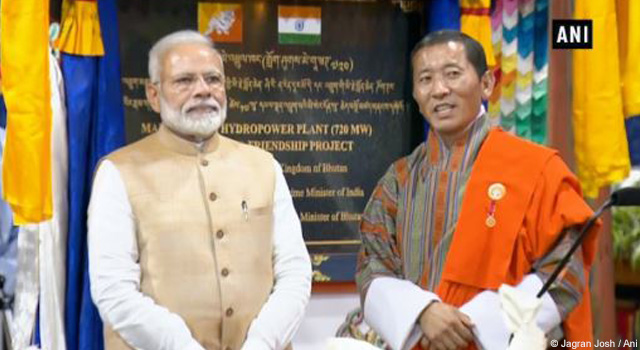 Bhutan Prime Minister Lotay Tshering and India Prime Minister Narendra Modi have signed a power purchase agreement between PTC India Limited and Bhutan's state-run Druk Green Power Corporation Limited for the sale and purchase of electricity from the 720 megawatt (MW) Mangdechhu hydropower project. The hydropower plant is part of Bhutan's initiative to generate 10,000 MW of hydropower by 2020.
The two prime minister jointly inaugurated the Mangdechhu hydropower plant during Prime Minister Modi's visit to Bhutan. The project will fulfil Bhutan's energy requirements, while surplus electricity will be exported to India through PTC India. The project will generate 9,923 gigawatt hours of electricity and offset an estimated 2.2 metric tons of CO2 emissions a year. The Mangdechhu project began construction in June 2012 and the power plant's first of four units was commissioned in June 2019.
Prime Minister Tshering and Prime Minister Modi also discussed implementation and financing modalities for the construction of the 2,500 MW Sunkosh hydropower project.
Related Links